AOA - Asociatia Oamenilor de Afaceri Arges
Asociatia Oamenilor de Afaceri Arges
Asociatia Oamenilor de Afaceri Arges este o organizatie ne-guvernamentala, non-profit, si apolitica, constituita la initiativa unui grup de firme importante din Pitesti pentru a contribui efectiv la dezvoltarea mediului economic argesean. Cifra de afaceri totala a membrilor AOA AG depaseste 2,5 miliarde de euro.
Activitatea principala a Asociatiei Oamenilor de Afaceri Arges se materializeaza în reprezentarea intereselor membrilor in raport cu alte entitati, organizarea de întâlniri de afaceri sub diferite forme pentru stimularea investitiilor in judet, sustinerea de campanii de promovare a produselor locale prin realizarea de târguri, expozitii si alte actiuni similare. De asemenea organizatia îsi propune sa fie si un centru de informare si consultanta pentru firmele membre.
Colaborarea cu Asociatia Oamenilor de Afaceri Arges înseamna accesul la un canal de promovare puternic in mediul local, publicatia economica "Orizont Economic Argesean" care este distribuita primelor 1000 de firme dupa cifra de afaceri din Arges, autoritatilor locale si altor organizatii importante.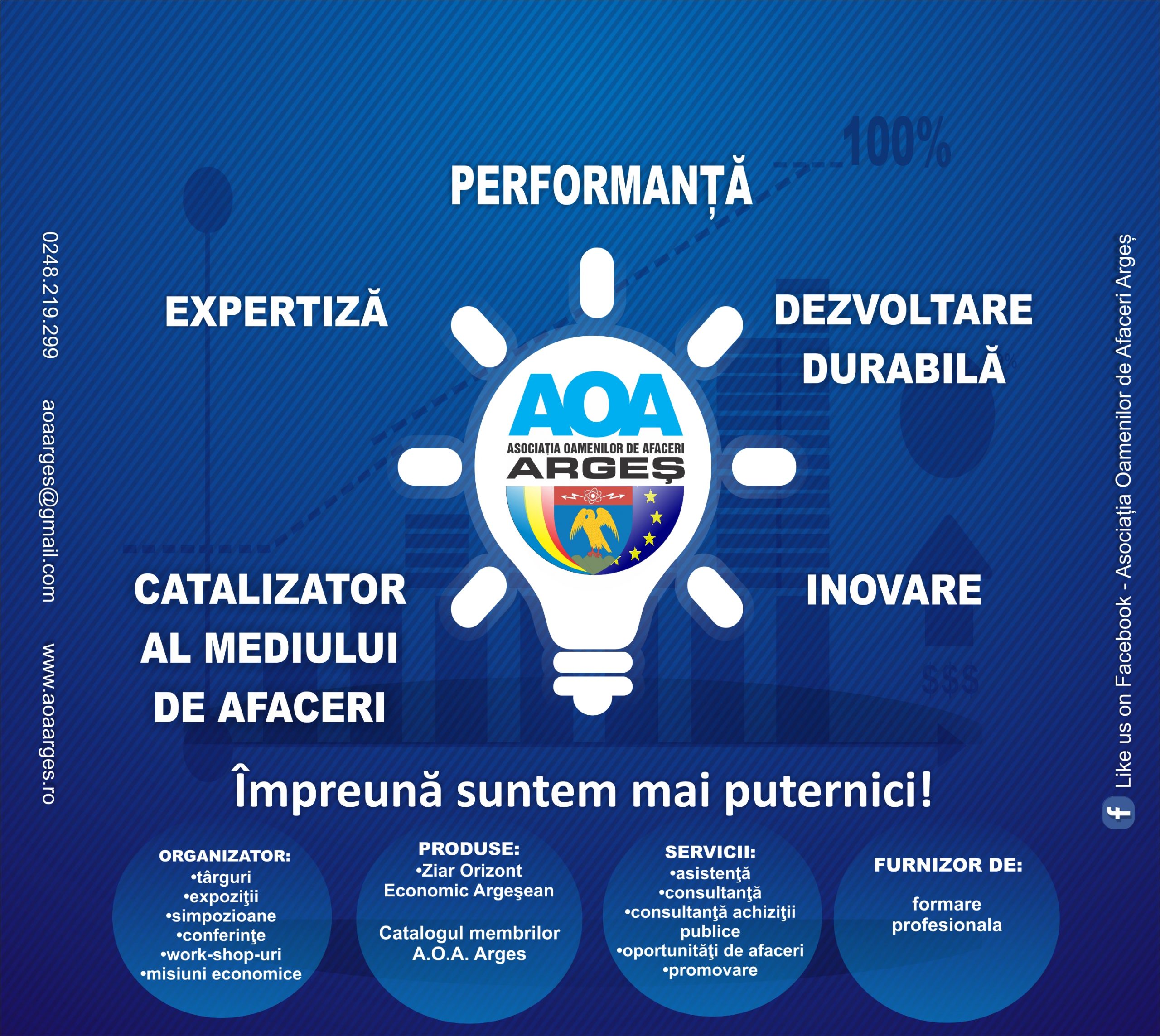 Innovation Solutions
We offer the expertise found in the world's Premier Management Consultings to resolve your Business Solutions
Quality Services
Providing Quality Services to help organizations to transform your business to thrive into digital world
Planning & Strategy
We Develop Action plans and Strategies that are Realistic and designed to Achieve core results.